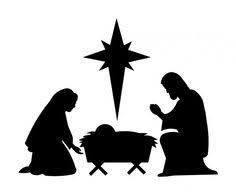 I wonder if, like me, you are often startled by the speed of everything in our world today? Some of it is good, like a good internet connection for example, but much of it is so negative. I'm sat here typing this in my study and as I do so I can see the madness outside of my window; cars careering down Rocky Lane at stupidly high speeds, often on the wrong side of the road, just to end up sitting at a red light like everyone else! What is the point I ask!?
Life seems to inflict this urgency upon us and unwittingly we often accept it and even comply. But as always, there is good news. We are approaching my favourite time of the year. Advent, Christmas and Epiphany have always been very special to me, just as well I suppose me being a vicar & everything!
The good news I speak of is the season of Advent, God has provided us an opportunity to slow down and reflect on the true meaning of life in these four weeks preceding Christmas. We should remember that Advent is four weeks for a very good reason; we are blessed by four weeks of rest & reflection. Yes, it is a busy time, preparations for Christmas can be hectic, but only if we allow them to be. Parents and Grandparents are under particular pressure to get things right for their children and families because they want the very best for them. Quite right too but it doesn't help anyone if you are burning yourself out in the process.
Patience seems to be in short supply right now. Just yesterday I witnessed an episode of road rage that was outrageously dangerous and totally unnecessary where a man was hurling abuse at a lady with a car full of kids as well as driving his car at her. Again what is the point? Patience can be re-learned. The Bible offers us several models of patience; in the story of creation God the Holy Trinity creates the world in six days but He does so patiently, completing each task calmly before moving onto the next and on the seventh day God takes time out to rest. (Genesis 1&2)
Mary the Mother of Jesus is a beacon of patience, she learns she is expecting her first child, Jesus. Mary knows this will take nine months and so she takes herself off to visit her cousin Elizabeth who was also pregnant; the two women had three months of quality time together as they patiently awaited their respective sons' arrival. (Luke 1: 26-56) God, our Father who wants the best for us His children, shows utmost patience with us. It is 2017 years since God sent His Son to be among us and to experience first-hand what it is to be fully human, we know that Jesus will come back among us and that will bring about the unification of a new heaven and earth. (Matthew 24:27) (Revelation 21:1-8) It may seem that God is taking His time before the second coming, to us humans 2017 years is a heck of a long time yet St Peter tells us that for God a thousand years are like one day. (2 Peter 3:8)
God is being patient with us, He is allowing us ample time to listen to Him, to respond and to take action to ensure our future in His coming Kingdom. He gives us Advent to reflect on His great gift to humanity, that of His Son on that first Christmas day. He gives us faith that whatever this world may throw in our way He has made us a promise. All we need to do is take time out and listen to that promise.
And so what can we do to help ourselves slow down & reflect? Well St David's has plenty going on over the coming weeks, much of which is listed over-leaf. Why not make time in your busy-ness to come along, to enjoy and to prepare for the great Christmas feast?
I take this opportunity as your vicar to give you every blessing for a peaceful, reflective and God-filled Advent. For a Happy & Holy Christmas. For an Epiphany filled with the revelation of the great love of God, and of course for an extremely happy 2018.
Peter the vicar.
(This article was originally published as part of St David's Messenger in December 2017)